internationally Recognized & Accredited Education Provider
As an Internationally Recognized Education & Training Provider for Health & Fitness Professionals, we provide premium and advance courses which are ACE & ACSM Approved. We are also ACE Education International Provider for ACE CPT
As educational leaders, we take pride in providing an Exceptional Learning experience that nurtures health & fitness professionals of the future.
​
The American College of Sports Medicine's Professional Education Committee certifies that "Prehab 121 Academy -Prehab Wellness and Sports Pvt Ltd" meets the criteria for official ACSM Approved Provider status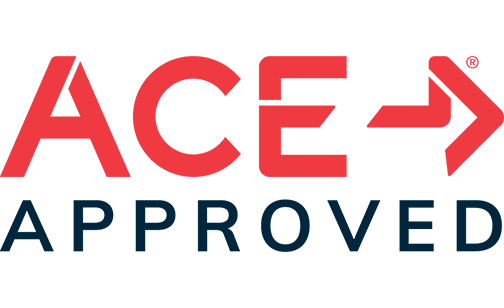 At Prehab 121 Academy we strive to create a new holistic system for Health and Fitness professionals by providing an organized structure in the standards of personal, functional, sports & conditional training, rehabilitations and nutritional studies.
​
Our students are the soul of our academy, therefore we firmly believe in providing the best quality of Personal Training, Continuing Education providing them with a nurturing environment and absolute knowledge can revolutionize the Healthcare and Fitness industry along with the education of the student.
​
Driven by the purpose of international excellence we have, for our students we developed an internationally acclaimed team of tutors & assessors. Through this exceptional team, Prehab 121 Academy brings to you a platter of scientifically backed and evidence based plethora of knowledge Health and Fitness Professionals have an important role to play in helping clients achieve their goals by positively impacting health and fitness around the world whether that's face to face or online.