Dual Diploma Prog

ram



Diploma in
Sports Rehabilitation
+
Diploma in

Sports & Exercise Science





(7 x ACE + ACSM Approved Certificates

)
The Diploma in Sports Rehabilitation will develop specialized skills in the prevention and rehabilitation of sport related injuries, assist individuals with pre-existing conditions to remain active, or assist individuals to return to sports performance.

This Diploma is for Physiotherapist which covers latest research, evidence-based practice and methods of all the core areas of sports rehabilitation, injury prevention and high-performance training by integrating the best practices of sports medicine and sports performance.

Sport Rehabilitations helps people suffering from pain, injury or illness involving the musculoskeletal system. They help people of all ages and all backgrounds to maintain their health and fitness, recover from and prevent injury and reduce pain using exercise, movement and manual based therapeutic interventions.
​
The course director is Dr Luqman Shaikh (PT). Having obtained an MSc in Sports and Exercise Science from University of Glasgow, UK.
Online - 3 Months Course
Sat & Sun
10 am to 5 pm IST
​
150+ hours of Live Online Classroom Lectures
​
Optional 5 Days Offline Practical Hands On
​
Live Classes will also be recorded to be watched as per convenience
​
certificate from Prehab 121 academy
Diploma in
Sports Rehabilitation
+
Diploma in Sports & Exercise Science




Certificates from




ACE + ACSM




approved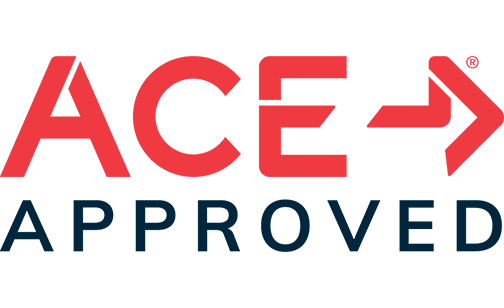 Sports & Exercise Nutrition

Prehab & Rehab Specialist

Posture & Functional Corrective Exercise Specialist

Sports & Functional Taping

Strength & Conditioning Training Specialist

Functional & Group Training Specialist

Resistance Band Training Specialist
Early Bird Offer
Rs 21,900/-
Valid till 5th April
​
​
Normal Fees
Rs 30,000/-
​
USD $300
(For International Students)
Module 1 - Anatomy, Physiology, Biomechanics & Assessment
Human Anatomy

Exercise Physiology

Cardiovascular Physiology

Exercise & Functional Biomechanics
Module 2 - Injury Prevention, Rehabilitation & Return to Sports
Common Musculoskeletal Injuries

Prehab 121 protocols for Intermediate to late stage exercise programs - Activation, Early Strengthening, Advanced Strengthening, Plyometrics, Return to Sport Exercises

Role of criteria based progressions

Return to Sport Testing

Injury Prevention Programs

Corrective Exercise Strategies - Inhibitory, Lengthening, Activation & Mobility

Rationale for Corrective Exercise
Module 3 - Nutrition for Sports and Performance
Introduction to Sports & Exercise Nutrition

Macronutrients & Micronutrients, Water & Electrolytes

Body Composition, Energy Systems

Effects of Exercise on various Body Systems

Energy Requirements for Athletes

Dietary Supplements & Sports Performance

Pre & Post Workout Nutritions

Diet Planning & Management
Module 4 - Strength and Conditioning Training
Fundamentals of Coaching in Strength and Conditioning

Athlete Assessment & Evaluation

Periodization + Long Term Athlete Development

Plan, Prepare and Deliver Strength and Conditioning for Sport

Program Designing for Resistance, Plyometrics, Speed and Agility Training

Aerobic Endurance Training

Building A Foundational Set Of Exercises

Designing Individual Strength and Conditioning Sessions

Designing A Proper Strength Training Warm-Up
Module 5 - Sports Functional Training
Introduction to Functional & Group Training

Equipment used in Functional Training

Basics of Functional Training

Four basic foundation of Human Movements

Basis for Functional and constructive Training

Operating Functional Intensity

Functional workout with Body Weight & Bands, Dumbbells and Kettlebells, Medicine and Stability Balls, Agility ladder, Hurdles and Battle ropes

Functional & Group Program Designing

Functional Training Variables

Periodization Cycles for functional training

Suspension Training
Module 6 - Sports Rehabilitation
Post-Operative Rehabilitation

Biomechanics of Running, Cycling, Throwing & Racket Sports

Sports & Functional Taping Techniques

Principles & Protocols of Sports Rehab

Testing Protocols in Sports Rehab

Isolated, Strength, Proprioceptive, Plyometrics Based Phase wise Exercises

Static and dynamic stability in sports rehab

Stabilization, Mobilization, Strength endurance, Muscular Strength, Maximal strength and speed training in Sports Rehab
Next Batch Starts Date - 15th April 2023 onwards





Payment Options - UPI QR, Net Banking, EMI, PayLater
Live Online Classroom Lectures​ with Offline Practical Classes
Live Classes will also be recorded to be watched as per convenience or you can opt for Self Paced Study
Program Designing Assignment
+
Multiple Choice Questions
Our Certificates are Accredited by American Council on Exercise & American College of Sports Medicine
For more Information & Registration -
Call/ WhatsApp - +91 9765705580
Email - info@prehab121.com