Diploma in Special Population





(8

x ACE + ACSM A

pproved Certificates

)
Are you ready to take your fitness career to the next level? Look no further than the Diploma in Special Population from the Prehab 121 Academy! Whether you're a seasoned trainee or just starting out, our comprehensive program will teach you everything you need to know to work effectively with special populations. From mastering modified exercises to understanding the unique needs of your clients, you'll be fully equipped to make a positive impact in their lives.

The demand for trainers who specialize in working with special populations is growing rapidly, and for good reason. Whether your clients have injuries or disabilities, unique health conditions, or simply want to make sure they're training in a way that's safe and effective, our programs are designed to meet their needs. With the Diploma in Special Population from the Prehab 121 Academy, you'll be able to provide customized training that truly makes a difference in people's lives.

So, are you ready to become a specialist in the ever-growing field of special population training? Contact us today to learn more about our program and how it can benefit you and your clients.
The Diploma in Special Population will develop special fitness and exercise needs, assist individuals with pre-existing conditions to remain active and live a good Quality of Life
​
Training special populations is one of the fastest-growing segments in the Health & Fitness Industry. This group includes those with diseases like heart disease, Obesity, Diabetes, Hypertension, Cholesterol other prevalent diseases and extends to those with Musculoskeletal Injuries and specific situations like pregnancy, postpartum, seniors, etc.
​
The course director is Dr Luqman Shaikh (PT). Having obtained an MSc in Sports and Exercise Science from University of Glasgow, UK.
Online - 2 Months Course
Sat & Sun
10 am to 5 pm IST
​
100+ hours of Live Online Classroom Lectures
​
Optional 5 Days Offline Practical Hands On
​
Live Classes will also be recorded to be watched as per convenience
​
certificate from Prehab 121 academy
Diploma in
Special Population




Certificates from




ACE + ACSM




approved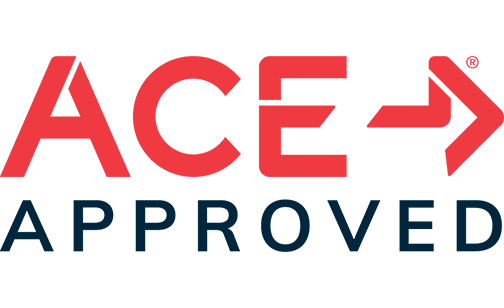 ​
Prehab & Rehab Specialist

Posture & Functional Corrective Exercise Specialist

Mat Pilates Specialist

Antenatal Postnatal Pilates Specialist

Functional & Group Training Specialist

Metabolic Training Specialist

Weight Loss Training Specialist

Resistance Band Training Specialist
Super Early Bird Offer
Rs 16,900/-
(Valid till 10th May)
​
Normal Fees
Rs 30,000/-
​
USD $300
(For International Students)
Module 1 - Anatomy, Physiology, Biomechanics & Assessment
Human Anatomy

Exercise Physiology

Cardiovascular Physiology

Exercise & Functional Biomechanics
Module 2 - Injury Prevention, Rehabilitation & Resistance Training
Common Musculoskeletal Injuries

Intermediate to late stage exercise programs - Activation, Early Strengthening, Advanced Strengthening, Plyometrics, Return to Sport Exercises

Role of criteria based progressions

Injury Prevention Programs

Corrective Exercise Strategies - Inhibitory, Lengthening, Activation & Mobility

Rationale for Corrective Exercise

Types of resistance devices- Bands, Loops, Pull up Band, Tubes)

Practical Demonstration of Stretching, Postural strengthening & Strength training
Module 3 - Antenatal & Postnatal Pilates
​The Mat Pilates method from beginner to advanced level

Contraindication & precautions of prenatal exercise

Prenatal exercise prescription

First trimester | Second trimester | Third trimester - Strengthening and Stretching

T Zone Activation & Breathing Pattern

Postnatal - Evaluation & Abdominal Rehabilitation

Benefits of postnatal exercises for mother and child

Risk and Contraindications

C-section – Post op management & precaution

Postnatal evaluation & exercise prescription

Class Setup & Management
Module 4 - Functional Training
Introduction to Functional & Group Training

Equipment used in Functional Training

Basics of Functional Training

Four basic foundation of Human Movements

Operating Functional Intensity

Functional workout with Body Weight & Bands, Dumbbells and Kettlebells, Medicine and Stability Balls, Agility ladder, Hurdles and Battle ropes

Functional & Group Program Designing
Module 5 - Metabolic Conditions & Weight Loss
Obesity, Hypertension, Diabetes Training Guidelines

Understand how the Body Gains Weight - Obesity Epidemic

Science of Weight Loss

Weight Loss Coaching Principle & Exercise Guidelines

Optimum volume and intensity

Exercise recommendations
Next Batch Starts Date - 20th May 2023 onwards





Payment Options - UPI QR, Net Banking, EMI, PayLater
Live Online Classroom Lectures​ with Offline Practical Classes
Live Classes will also be recorded to be watched as per convenience or you can opt for Self Paced Study
Program Designing Assignment
+
Multiple Choice Questions
Our Certificates are Accredited by American Council on Exercise & American College of Sports Medicine
For more Information & Registration -
Call/ WhatsApp - +91 9765705580
Email - info@prehab121.com
​