Maste

rs in Sports Science,

Rehabilitation & Performance




Hands-On Practitioner-led Masters Program
The Masters in Sports Science, Rehabilitation & Performance offered by our institution is a unique programme designed to be research-informed, meaning that the content is based on the latest research and industry practices in sports science, rehabilitation, and performance.
​
One of the distinguishing features of the programme is the opportunity for students to specialize in either Rehabilitation or Performance. This specialization allows students to focus their studies and develop expertise in their chosen area of interest. Whether students are passionate about helping athletes recover from injuries and optimize their rehabilitation or are more interested in enhancing athletic performance through training and conditioning, they can tailor their learning experience accordingly.
​
We understand the importance of physical activity and sports in promoting a healthy lifestyle. Our campus boasts excellent sports infrastructure, offering students ample opportunities to engage in various sports activities. Internship program with elite athletes and industry stalwarts: Our internship program offers students the chance to work with top athletes and industry experts. This hands-on experience allows students to apply their theoretical knowledge in real-world settings, gaining valuable insights and practical skills.
​
Our curriculum includes interdisciplinary courses that cover a wide range of topics such as talent identification and development, injury and recovery in sport, sports technology, exercise testing and prescription, research, and statistics.
Hands-On Practitioner-led Masters Program
​
12 Months Program with Dissertation
​
Online + Offline Model
​
Tues - Thurs - Sat - Sun
10 Hours a week Classes
​
correspondence courses from ace + ACSM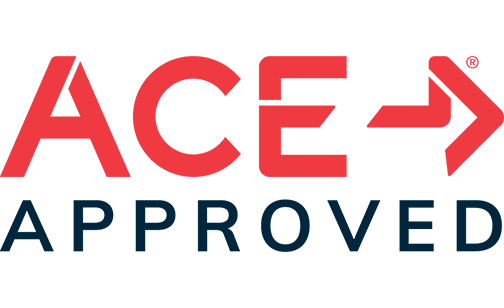 Sports & Exercise Nutrition

Prehab & Rehab Specialist

Posture & Functional Corrective Exercise Specialist

Strength & Conditioning Training Specialist

Advance Strength & Conditioning Training Specialist

Functional & Group Training Specialist
Fees to be paid in 4 Installments
​
Regular Fees
Rs 1,60,,000/-
​
USD $2,000
(For International Students)
Semester 1 - Sports Science
Functional Human Anatomy

Foundations of Sports and Exercise Biomechanics

Sports and Exercise Nutrition

Fundamentals of Strength Training and Conditioning - 1

Essentials of Personal Training

Science of Training

Essentials of Sports Analytics and Performance Analysis

Biomechanics of Running, Cycling, Throwing & Racket Sports
Semester

2 - Sports Science
​Essentials for Training Special Population

Exercise Guidelines and Training for Non-Communicable (Chronic) Diseases

Fundamentals of Strength Training and Conditioning - II

Sports Entrepreneurship

Sports Governance & Policy

Statistics in Sports

Essentials of Technology in Sports

Ergogenic Aids, Supplements and Anti-doping

Talent Identification in Sports
Major Semester 3 - Sports Performance
Monitoring Training and Performance

Strength and Conditioning Program Design

Periodization for Sports

High Performance in Sport

Coaching Pedagogy - Process and Practice

Advances in Performance Analysis of Sport

Applied Performance Analysis

Research Methods for Health and Performance

Field Experience in Strength and Conditioning

Research Dissertation
Major Semester 4 - Sports Rehabilitation
Professional and Reflective Practice in Exercise & Sports Rehabilitation

Injury Prevention and Performance Management

​Post-Operative Rehabilitation

Principles & Protocols of Sports Rehab

Testing Protocols in Sports Rehab

Recovery and Rehabilitation in Sports & Exercise

Assessment for Sport and Exercise Performance

Athlete Injury and Prevention

Static and Dynamic Stability in Sports Rehab

Field Experience in Sports Rehabilitation

Research Dissertation
Masters in Sports Science, Rehabilitation & Performance offers a comprehensive curriculum focused on the science and practical aspects of athletic health and performance. Throughout the course, you will have the opportunity to develop a deep understanding of strength and conditioning principles and their application in training and rehabilitation settings. Here are some key highlights of the program:

Fundamental Science and Training Design: You will study the foundational scientific concepts that underpin athletic performance, with a specific focus on strength and conditioning. This knowledge will enable you to design and structure effective training programs that cater to the specific needs of athletes.
​
Periodization and Training Methodologies: You will learn about the periodization of training programs, which involves the strategic planning and organization of different training methods and intensities over time. This approach optimizes an athlete's performance and minimizes the risk of overtraining or injury.
​
Work Placement Module: The program includes a work placement module where you will gain practical on-the-job experience. This hands-on experience, amounting to 200-300 hours, will provide valuable insights into the real-world application of strength and conditioning principles.
Multi-disciplinary Approach: The curriculum emphasizes the multi-disciplinary aspects of strength, conditioning, and rehabilitation.
​
Applied Environment and Advanced Assessments: The program provides an applied learning environment, where you will gain practical experience in advanced strength and power assessments. You will also learn lifting techniques to ensure safe and effective training practices.
Intake - 60 Seats

Graduate from any recognized University / Institution of National Importance with a minimum of 50% marks or equivalent grade (45% or equivalent grade for Scheduled Caste/ Scheduled Tribes).
Indian & International Students:

All eligible candidates will appear for Prehab Entrance Test (PET) After the test result is declared, candidates who have applied, registered and paid for will be short listed and called for Personal Interview

2024 - 25 - Program Starts 2nd May 2024
For more Information & Registration -
Call/ WhatsApp - +91 9765705580
Email - info@prehab121.com